THE MIND OF A VISIONARY.
THE HEART OF A CHANGE MAKER.
Welcome to official website of Dr. Lalitkumar Shyaam, Social Entrepreuner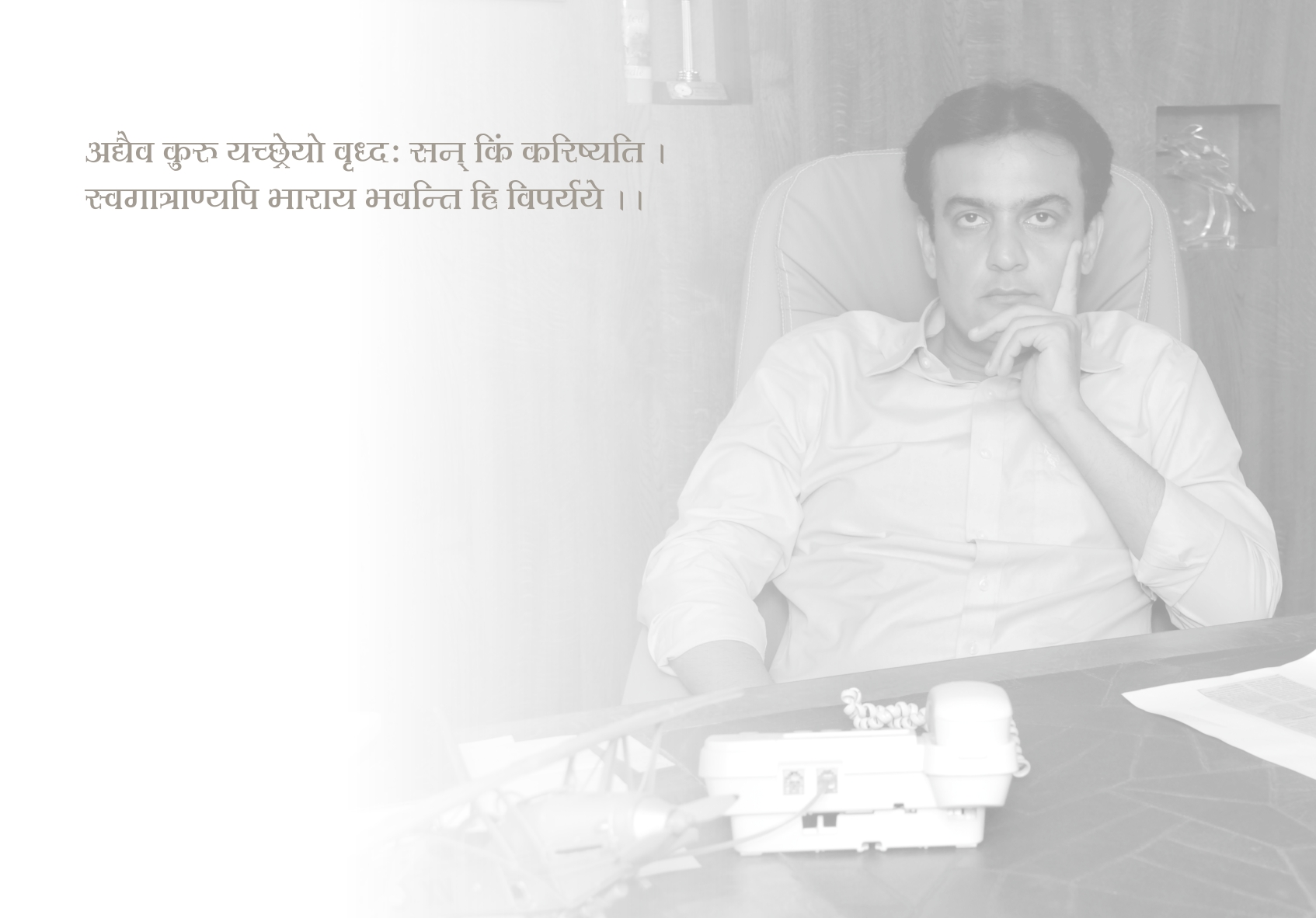 Endeavor to do good deeds this very moment.
For, if not now, when ? As you get older,
even your own body will become a burden.

As a person who entered the world of work early on in life, in order to support my family;
I put a lot of emphasis on doing things on time and this does not apply to one's work or profession alone, it applies equally to our duty to our motherland, society and humanity at large. To all those pressing needs of the hour; where even a small but timely contribution on our part, could mean a big difference to someone's life.
That's why, right from my youth, whenever I have seen an opportunity, where I can help some one or support a worthy cause so that it takes wings, I never lose a moment. I put all my energies behind making it a reality. Because, I believe, good intent and noble efforts, to be truly fruitful – must happen in realtime !

... Dr Lalitkumar Shyaam

INITIATIVES IN HEALTH
Across the world, Cancer has emerged as public enemy No.1 and its complete extermination is the vision of Nagpur-based National Cancer Institute, which is coming up with one of the largest and most state of the art cancer research and treatment facility in Central India.
INITIATIVES IN EDUCATION
As part of Shyam Mangaram Foundation, a trust dedicated to my late father and also, as associate trustee of Vivekanand Education Society, an institution based in Chembur, Mumbai, I help support the cause of educating socially and economically deprived classes.
VILLAGE UPLIFTMENT
Real India lies in the villages. As part of 'One Kondra'; a rural empowerment initiative set in Kondra Grant, Siddarth Nagar (Uttar Pradesh), we are giving shape to a role model village, that's self-reliant in health, hygiene, education, women empowerment & skill development.